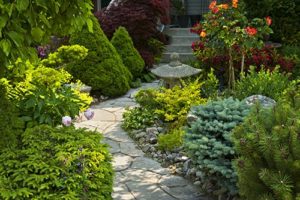 When you hire a strategist to handle your landscape design, it will dramatically improve the curb appeal and value of any property. At Royer Designs, we offer a full and customized landscape plan to suite each of our residential and commercial clients individual needs. From hardscape to irrigation, the creative eye of Royer Designs will help you develop the model landscape design you desire.
Some of our comprehensive landscape design plans include:
Garden design
Arbor construction
Drip irrigation installation
Artificial Grass Installation
Pavers installation
Aeration and dethatching
Lawn seeding
Landscape construction
Weed control
Tree planting
Hedge and shrub planting
Garden maintenance
Fertilizer
Lawn treatment
Hardscape
Retaining walls
And more
We listen to each detail and follow every direction towards creating what our clients envision. We are always creating new design methods as well as mixing in some old ones to ensure our clients get exactly what they had hoped for. Call Royer Designs at (408) 314-0456 and let us develop your custom landscape design today.